Tutorial: Contract Creation is a tutorial in Hitman. It was released on 11 March 2016, along with the game.
Setting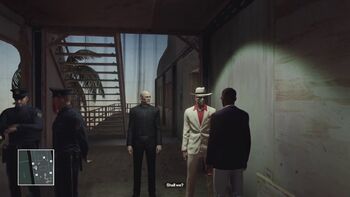 Main setting: ICA Facility
The mission takes place in the ICA Facility of Greenland. Some of the key locations within the map includes the Yacht and the Dock which is located at the start location. The player has the option to choose his/her own target, but the guide requires that you mark the mechanics at basement deck, and kill them.
Objectives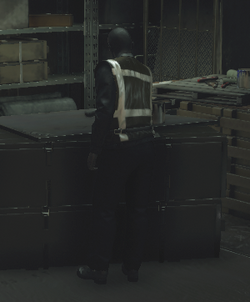 Disguises
Mechanic

Terry Norfolk

Yacht Crew

Yacht Security
Weapons
NPCs
The majority of the map consists of civilians walking around at the yacht of Kalvin Ritter. There are also a large number of security personnel on the yacht, and also in both Main Deck and the Upper Deck. The security responsible for the yacht is called Yacht Security while the bodyguards patrolling the yacht are called Bodyguard.
In the yacht, there are plenty of Yacht Crew working, as well as Mechanics.
It's a straightforward assignment, 47.
This article is a stub and is in need of expansion. You can help the Hitman Wiki by expanding it.